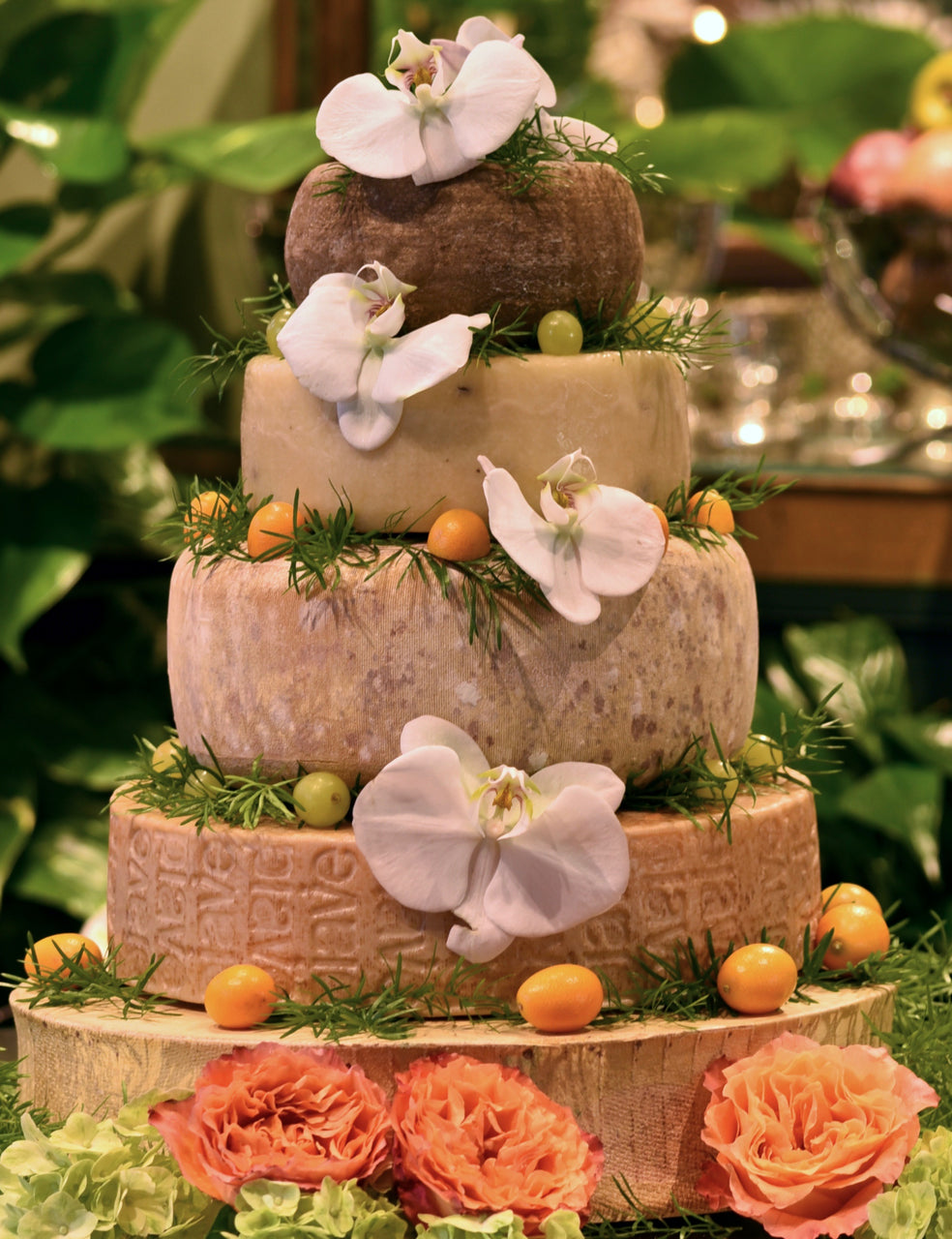 This beautiful "cake" (made of layers of fine cheese instead of cake) can be customized to your tastes and budget. A great way to celebrate your big birthday with friends, your anniversary with family or your office's new opening with co-workers.
Call to discuss your event and specialized order with one of our experienced cheesemongers.
You'll wow them all!
(Pictured: over 30 pounds of fine cheeses, including truffle cheese, triple-creme cheese, blue cheese and cheddar from Italy, France and USA. Will serve 150 guests or 80 with a take-home bag. Delivery, plating, crackers and bagging extra.) Substitutions as necessary. Limited to 50 mile radius of Bronxville. Not available for shipping.